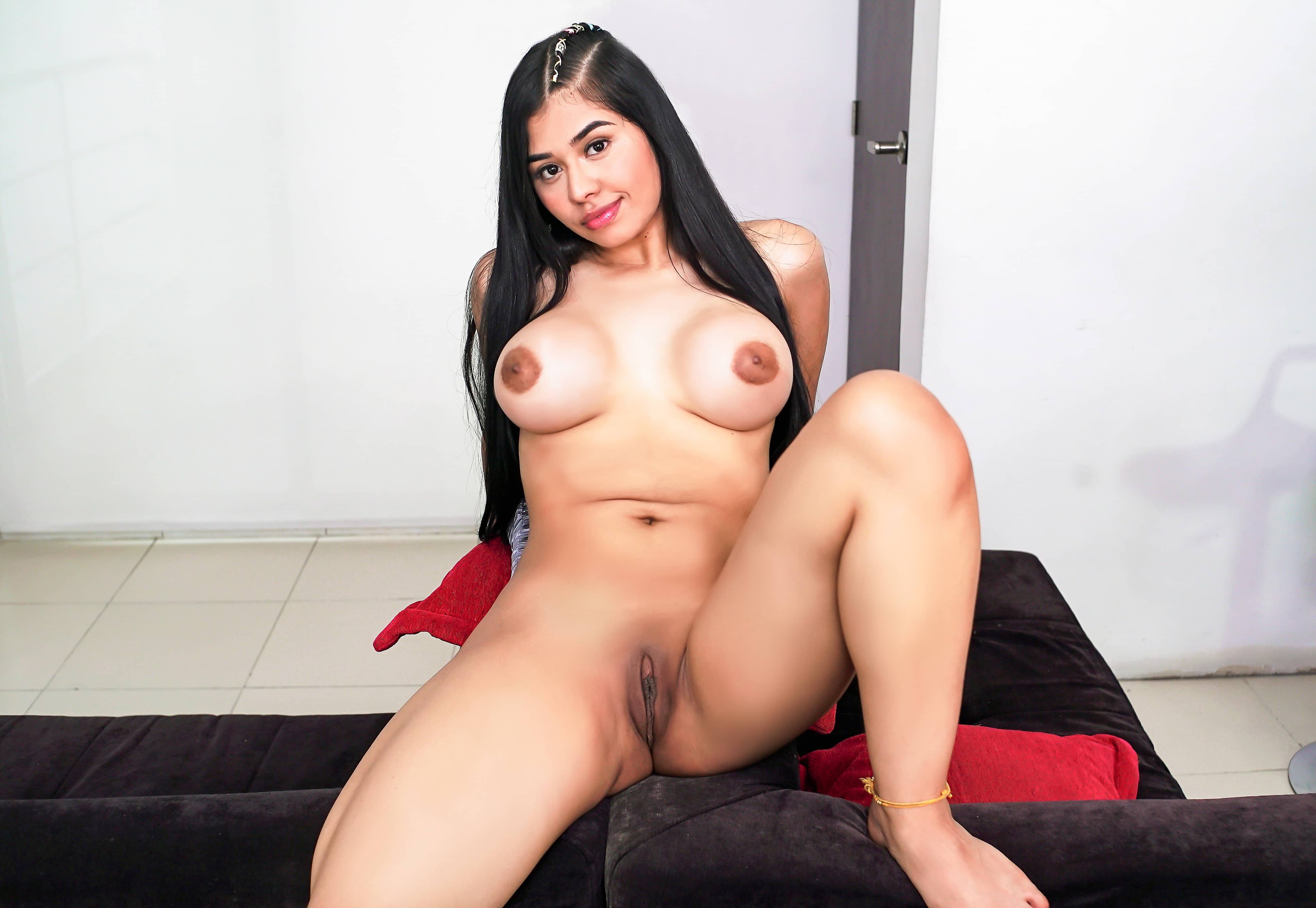 https://vrlatina.com/pornstars/lucia-lupa-23.html
It's December, which in many parts of the world means it's a bit cold, and everyone is trying to think of ways to keep warm. What better way is there to keep warm than with some massive titties attached to a gorgeous Latina babe that knows how to get everyone hot and bothered, and keep them there. That's right. You know it. Our sexy Ms. VR Latina December, is the babe known as Lucia Lupa.
Born in 1999, this sexual dynamo knows how to fuck like a Prince song knows how to turn the end of a year into a pure celebration. With a shy demeanor that turns into a pure fuck sensation once this tender chica gets going, Lucia Lupa seems like the girl next door, but is really an erotic vixen waiting to fuck some hard cock as soon as she can get it.
Standing at a sexy 5'3", with big beautiful 36C breasts, and dark seductive eyes that come across as sweet, until that Latina heat kicks in. When you check out the VR porn, I Am Too Tight, you'll be salivating as you virtually fuck Lucia's tight pussy and cock hungry mouth. Because this babe has such an innocent way about her, it's even more exciting once she turns up that inner slut and lets it shine as bright as can be. Much like her name, this hottie is going to be a light of pure sensual ecstasy for every viewer that gets to take her in.
Some of the things Lucia loves to spend her time pursuing are: Books, movies, sexual exploration off-screen, and never seeing reasons to settle for less. Lucia takes as much as life is willing to give her, which is conveyed in the way she fucks in her films. There won't be a disappointing moment when you start to check out the collection of Lucia Lupa films that have started to grow. A jump into a bit of the VR Supa Lupa will show just how hard this babe is willing to fuck, and you'll be right in there with her since it's some hot new VR porn.
Having hopes of one day starting her own business that helps others discover their inner sexual creatures. Looking really innocent, but having a deep love of the erotic, is a realm that Lucia has long existed in, and she hopes to help others unlock the tools to their own sexual awakenings.
Other titles in the repertoire of this lady's sexy porn boudoir are Let Me Give You A Hand, Supa Lupa, and Daddy's Daydream. All of which will deliver such hot fucking to your VR porn experience, that you may need to just hang out in your refrigerator afterwards. This Latina porn slut is going to keep the blood flowing on those cold nights.